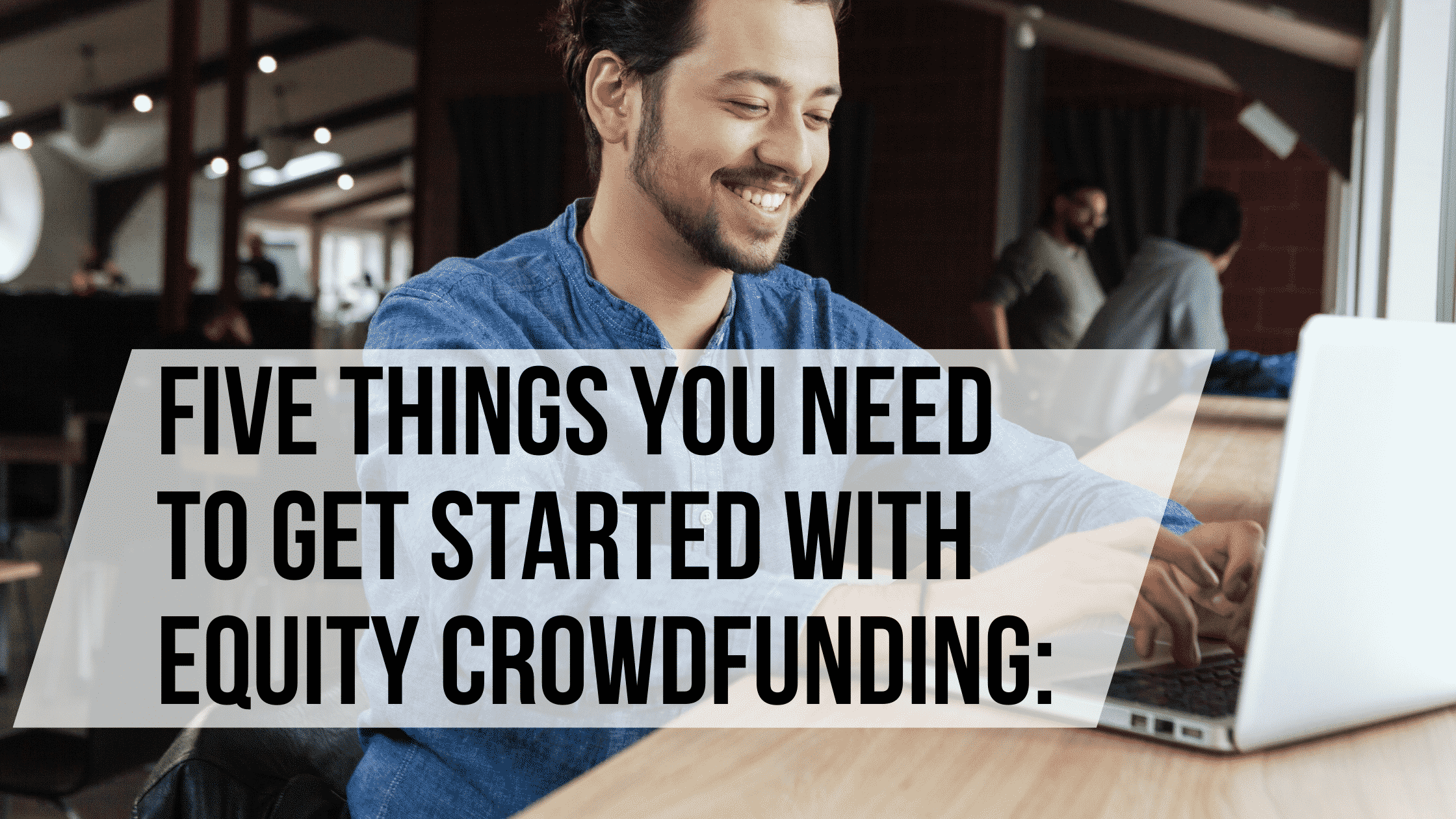 Equity Crowdfunding Guide 2021
So, you're looking to fund your new business idea but getting stonewalled no matter where you look? You have approached banks, who don't want to write cheques just because your idea seems 'risky.' Venture capitalists and angel investors are a no-go. There is one thing that can help. Two words – equity crowdfunding.
Okay so, how does this equity crowdfunding work and why should I care?
New startups and products have known about platforms like Kickstarter and Indiegogo to raise money. You announce your idea on a crowdfunding platform, offer great rewards to people who back you and do online marketing to build hype. But that's just one way of raising money from the crowd. Platforms like Kickstarter only offer a reward or a copy of the product. With equity crowdfunding, backers get a lot more.
Simply put, you offer shares of your business to anyone who believes and invests in your vision. The 'equity' they get is proportional to their investment. Hence the term equity crowdfunding.
And guess what. Everyone and their grandma can do it!
In fact, you can raise large amounts of money, quickly.
Equity crowdfunding explained
You must have seen shows like Shark Tank where startups present their pitch to a group of vetted investors. These startups may or may not get offers to buy a stake in their business.
Well with equity crowdfunding, just about anyone can invest in your business, not just fabulously wealthy individuals (i.e. accredited investors) who are old hats at this stuff. Traditional and experienced investors can often be cold and calculating, and perhaps even risk-averse to new ideas. You don't want that do you?
But you know who can actually help you disrupt the marketplace? They can be your family, your neighbor, or just some random fan who lives thousands of miles away but believes in your vision.
In short, any member of the public can buy shares in your company as a non-accredited investor. And they can do it with relatively small amounts of cash!
The barriers to entry are low and that makes it easier for you to secure funding from a vast pool of potential investors.
The only prerequisite for them to invest is that you have your business properly set up and with a equity crowdfunding.
Alright, I'm interested. How can you help me get the ball rolling?
If you've got a killer product or service, one that people believe in because you've got an amazing story behind it – consider getting into equity crowdfunding.
To start, you do need:
a viable business plan,

a registered company,

a trusted equity crowdfunding platform.
Let us walk you through all three things.
1 . The Business Plan
To secure funding, you need an amazingly convincing business plan that helps people buy into your vision. A good business plan is a document that describes your products or services, how it will earn money, the leadership and staff, the operations and financing models, the market, and other elements that are critical for your success. It also serves as a blueprint for your brand.
If you are having trouble figuring out where to start, marketing companies like Joopio can help you get your brand story right. They can also attract leads with their expertly crafted marketing campaigns.
2 . A Registered Company
There are numerous crowdfunding platforms out there. Many countries have made it mandatory for startups to sign up on such platforms before you can raise any money.
For this, you need to make sure your startup is registered with the appropriate authorities (such as the Securities and Exchange Commission in the USA) as a business.
Note: Your equity-crowdfunded business doesn't have to be listed in any stock market to get funding.
3 . An Equity Crowdfunding Platform
It is also important to remember that an equity crowdfunding process isn't free. And there are some legal requirements that you have to adhere to.
Since there are many platforms for equity crowdfunding, you will have to sit down and do your research about the ones that work in your country.
A few popular platforms include:
Depending on how many investors you want to attract and your campaign, you can even use more than one platform to secure funding.
To summarize, here are a few fees you will have to pay as part of your equity crowdfunding campaign:
Platform fees – either a flat rate, equity, or a percentage – by the equity crowdfunding platform

Business plan and consulting fees

Marketing and advertising costs

Legal and compliance fees
How to put everything together
Here is a general overview of how equity crowdfunding will work for you:
1 . You set up an offer and start raising money at a registered platform in return for shares in your company.
2 . You prepare a crowdfunding pitch which will include how much stake and share prices are you prepared to offer to backers.
3 . The platform will need you to provide essential company information. This information is meant for the eyes of investors in your company. Information about your company can be anything from the business plan, financial statements, and so on.
4 . You will get the funding once your campaign ends or you've hit your financing threshold at the crowdfunding platform.
5 . Your investors will get their shares proportionate to the money they've invested in your business.
Equity crowdsourcing platforms handle all the legal and compliance issues on your behalf. As such, they are going to take a cut of their platform fees. This can be done in the form of equity, or from the amount you've raised. Make sure you check how much each platform expects from you.
Since many people own a piece of your business, these investors will be promoting your startup as if it were their own.
How can a marketing agency help your startup get investments from equity crowdfunding?
Sure, you've got that initial audience of potential investors down – family, friends and a few other connections. But you need to look beyond these leads for the best results (and funding).
According to studies, equity crowdfunding campaigns that leverage social media channels can generate and attract a lot of legitimate leads to your crowdfunding platform landing page.
You need the right people from the right channels who want to make your idea a reality.
The role of marketing agencies in attracting, directing, and then ultimately converting those leads to investors is too good to pass up on. Attracting investments over nine figures is no longer a pipedream anymore if you invest in content marketing, digital advertising, and targeted outreach.
Here are a few ways they can finetune your lead generation strategy for optimal results:
Craft a compelling brand story that captures the people's attention and imagination,
A chance to showcase your team and their talents,
Identify and push bullish prospects about your growth,
With time, you gain social proof that your campaign is yielding positive results, leading to more investment (and buzz) in your business.
So, if you want to reach out to more investors, consider partnering up with a marketing agency that understands what makes you, your business, and your team tick.