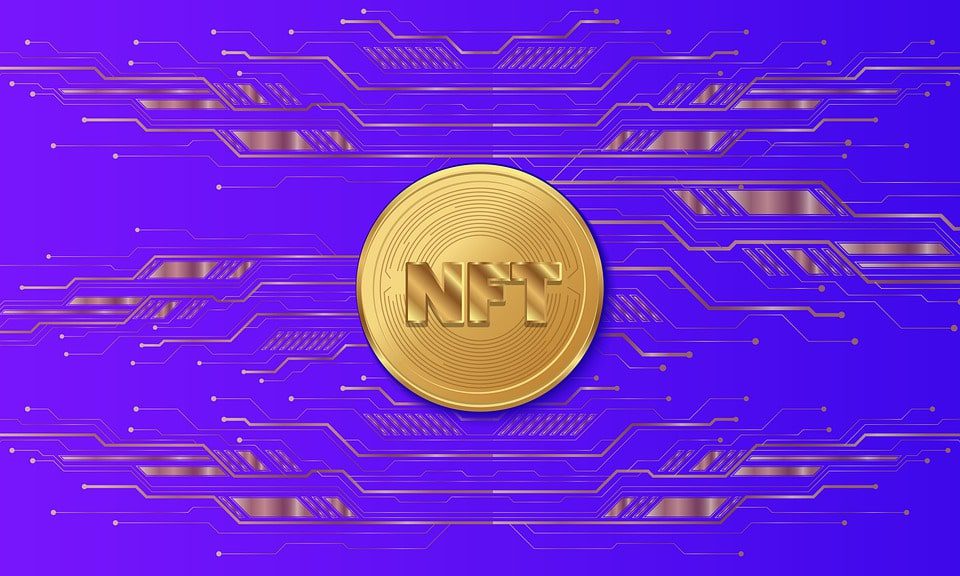 How to Randomly Generate NFT Art: Full Guide
As more and more developers partake in NFT creations, this income avenue is being considered one of the hottest new ways to make money. But there's more to the story! 
Not only does this allow you to sell your art, but it also helps you safeguard ownership of digital assets while also being able to record the ownership of real-world items. It wasn't long ago when 'The Merge' by Pak sold for a staggering $91.8 million. 
Do you wish to join this gold rush? Then hop on as we tell you all about how to randomly generate NFT art. 
Dive in! 
NFT Creation: Before You Begin
Why Create NFTs

Enhances your reach

Continuous royalties 

Evergreen industry 

Software Recommendations 

NFT Creator

8bit Painter

Adobe Photoshop

SketchAr

Pixel Chain 

Best Marketplaces for Selling

OpenSea

Rarible

Foundation 

Recommended Base-blockchains 

Ethereum 

Flow, polygon and tezos (energy-efficient)

Solana 

Best Crypto Wallets 

Metamask

CoinBase

Nifty Gateway 
Is Creating NFTs Worth It? 
Since they were first popularised by NBA moguls and Mark Cuban, NFTs have surely come a long way. 
NFTs refer to non-fungible tokens, i.e., something which cannot be replaced with another item. The tokenization of a non-fungible asset, such as a one-of-one card, digitizes the crucial information about the asset.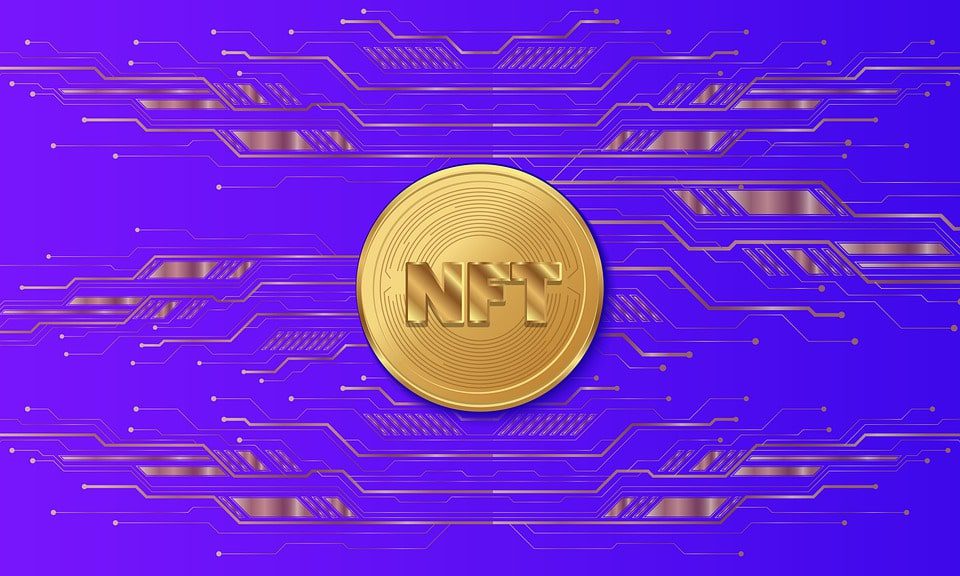 These tokens are stored in wallets that have their own unique addresses. These token IDs are stored on a publicly accessible database where anyone can verify digital ownership. Additionally, this implies that any counterfeit NFTs would be impossible to pass off as the genuine kind.
Let us take a look at why creating NFTs holds so much merit: 
Wider Reach 
Non-fungible tokens give your art the much-needed exposure it needs. As crypto shoots up in popularity, so does NFT. As an artist, launching your NFT on a world-renowned platform can connect you with plenty of newly established creators and potential clients. 
Marketplaces like OpenSea can act as a launchpad for your career and even bring you massive revenue if you are lucky. 
Continuous Royalties 
This is the primary advantage of having an NFT over conventional art. With non-digital art, it's all about the first payment that you get when you sell a piece of art. 
With NFT, you aren't constrained by one-time payments. As a result, you will be able to collect lifetime royalties for any future sales of your work. Each NFT marketplace has distinct pricing when it comes to this, with the rates ranging from anywhere between 2.5 to 30%! 
New Industry with Tons of Potential 
Investing in a new bandwagon that has plenty of applications that are still undiscovered can be highly advantageous for you. Despite some hacks and gas fees, constant backing by investors, and the crypto-community only tells us one thing – NFTs are here to stay. 
Every week, thousands of artists enlist their footprint in this avenue, and you can be one of them by simply following the steps we have given below. 
How to Create NFT: Step-by-Step
While there are ways that involve coding, such as this one, this guide will tell you the easiest possible way to mint NFTs. Read on:
Purchase Cryptocurrency 
Just like you need paper-based currency to purchase traditional art, you need cryptocurrency to buy NFTs. Every NFT auction platform demands an upfront fee for minting, a process of converting your artwork into a non-fungible token. Having some crypto will also help you cover transaction costs since all payments are made in cryptocurrency. 
ETH is the native currency for NFTs since it was the first to adapt to it. Some other platforms that claim to be more carbon-efficient, like Polygon and Solana, are also emerging into the picture. 
Simply go to any exchange like CoinBase and purchase the required currency. 
Sync Your Coins with A Wallet 
Now that you have the currency, you need a software wallet where you can hold it and also use it to pay gas fees. For this, head over to Metamask.io and click on the download button in the top-right corner.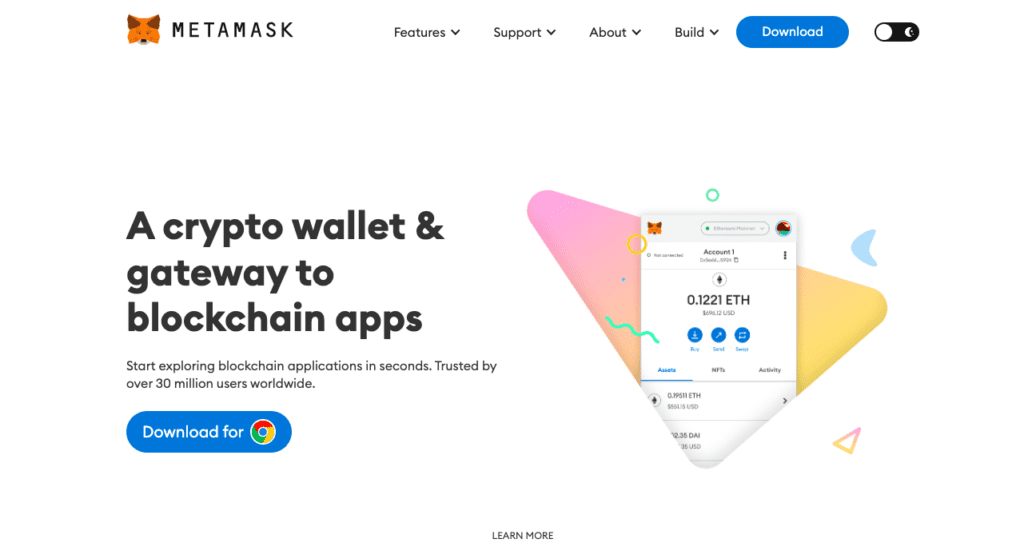 Once you do this, you will get a prompt to install the browser extension on the desktop. As for mobile users, there is an app available. You will then have to put your credentials and be given a unique seed phrase. Make sure to keep this seed phrase safe if you want to access your account. After this, create a password and accept all the terms and conditions. 
It is worth noting that a wallet will only store your private key, which you use while making transactions. The NFTs and cryptocurrencies, on the other hand, will be kept on the blockchain only. 
Topping Up Your Wallet 
Transfer that amount of ETH you need into your metamask wallet. The next step is to head over to an NFT creation website like OpenSea.io and tap on the create button. Connect your metamask wallet by tapping on the 'connect wallet' button, followed by agreeing to the terms and conditions and confirming that you are above 13. 
Then select a title of your liking to your NFT collection and click on 'Add New Item.' The software/app will now allow you to upload your new work along with giving it certain properties. Choose the number of copies you want and set a retail price for your collection/ token. Keep in mind that royalties cannot go beyond 10%. 
Marketplace Listing 
While you can choose from hundreds of marketplaces, OpenSea is the best one when it comes to features and ease of use. It also has the largest NFT collection, which includes more than 20 million tokens. Secondly, the kind of marketplace you step in also depends on what kind of NFT you have created. Some NFTs are more niche-specific than others, so listing them in more specialized markets gets better results. 
You will need to pay a small listing fee, a transaction fee for money transfer, and even a commission fee when someone buys your NFT. 
Upload the File
You can pick one from any website like OpenSea, Rarible, etc. It is now time to crypto-fy your art, be it a meme, a poem, or even a song! The file types that you can upload usually include PNG, GIF, WEBP, and MP4 files. Do not worry if you have a 3D image, as all platforms support it nowadays.
As soon as you upload your NFT, a drop-down box will appear beneath. In this, you will find options to add the following things: 
Properties

: Unique traits or any characteristic that defines your art piece 

Stats

: Traits that show up as numbers indicating how rare they are 

Unlockable content toggle

: This implies that the item will only be visible once it has been unlocked by you. 
It is now time to head over to the sales page to make your listing more seller-friendly. 
Setting Up An Auction 
This step will help you decide how you want to sell your NFT. You get three options which are as follows: 
Fixed price

: This is just like the 'buy now' option on any retail website and helps you sell your NFT when a set price is met.

Unlimited Auction

: In this approach, various buyers make bids until you accept one of them, and then your art piece gets sold.

Timed Auction

: This means that your collection will go on sale only for a certain amount of time which you can pre-set. 
When it comes to pricing your NFT, you need to be extremely careful. Go too steep, and people will defer from buying it, price it too low and see the enormous gas fee eat out your profits. Thus, check out the market trend and price your NFT reasonably while leaving a good profit margin for yourself. 
Bonus: Tips to Promote Your NFT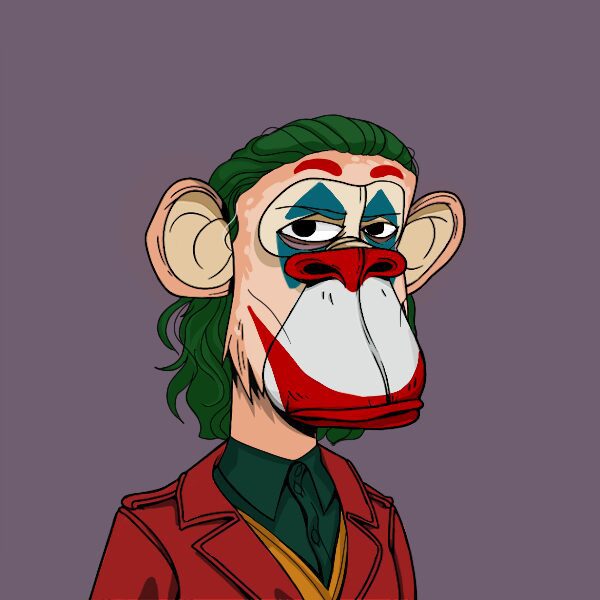 Using smart NFT promotion techniques can take you from a dead account to money-making inventory in days! By running promotions, you can grab the attention of not just your buyers but also fellow artists who might want to collaborate with you in the future. 
Here are some tried-and-tested ways to create hype for your collection: 
Add it to the NFT calendar: This is the place where everyone comes to check when artists will be dropping their art. Include all the relevant info like key visuals of your art piece, a link to your selling page, and some background about yourself. 
Make a Visual & Eye-catching Teaser: You can smartly tweak and tease some bits of your collections to spike the interest of your audience. Then post it to your social media channels and ask your friends to re-share it. 
You can discuss the possibility of featuring your NFT in 'featured drops' with any marketplace of your choice. This will mean that the marketplace will also promote your NFT. This way might cost you some money but feel free to go ahead if you think that the exposure is worth it. 
Make a channel/ threat on Telegram/Reddit: Platforms like these are where 90% of the new buyers come to get info on new releases. Make a channel and actively participate in conversations while explaining the meaning and purpose behind your NFT collections. 
Always keep in mind to keep your portfolio robust. You should have answers ready for questions such as–What is the future prospect of your NFT? What do you do to differentiate your art from others?–and so on. 
You can also purchase a paid newsletter service that will send out emails to customers that are active in the community. Some other paid ways of promoting your NFT includes:

Influencer marketing 

Social media marketing 

Sourcing a PR article about your drop 
NFTs also have certain size requirements. Click here to find out! 
Alternative Ways to Generate NFTs  
Once you have learned how to make an NFT, you will realize that making an entire collection all by yourself is quite a tedious task. Thus, here are some ways by which you can automate this process to lower development time. 
Hire A Developer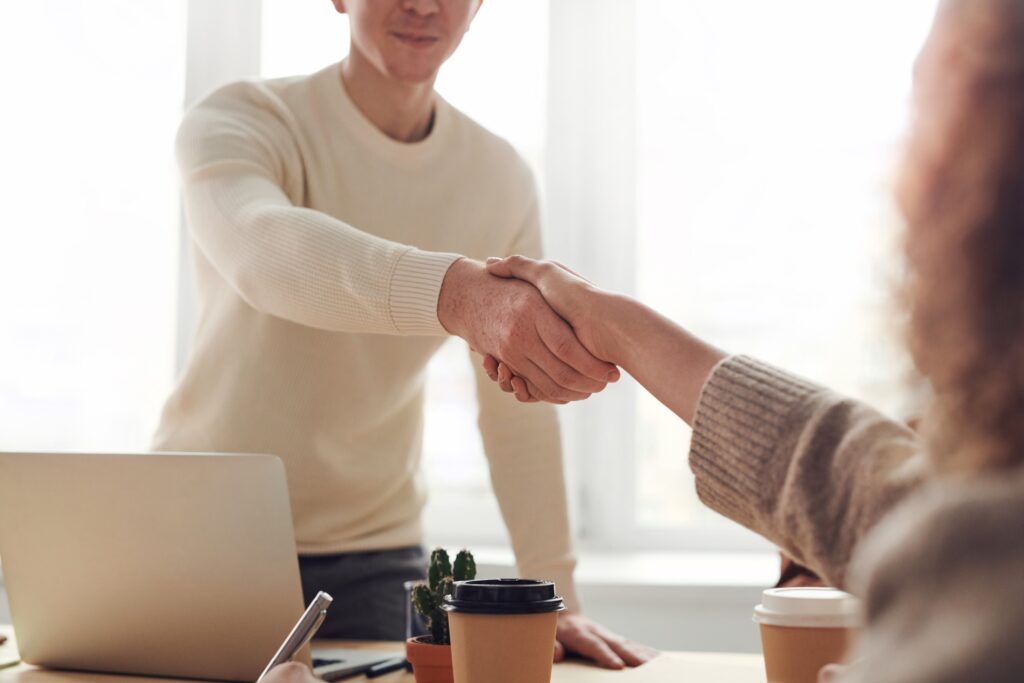 If you are completely new to this avenue and want a risk-free entry along with some guidance, you can seek professional help by hiring a developer to outsource your art. Make sure to discuss all the terms and talk about ownership and payments clearly. It is important for both parties to understand who owns what percentage of assets. 
Here are the 10 best development companies you can look into.
Using An NFT Programming Tool
An NFT programming tool will give you control over your NFT's metadata and will also provide boilerplate code for swift development. Do not worry; you won't need any software engineering skills for this purpose. You can create customizable NFTs with Python, Brownie, and Chainlink. 
Read this article to learn more. 
Convert A Video into An NFT
Making NFT out of a video  can help you include auditory elements and also grasp the human emotion involved. Given the fact that videos make up around 66% of the info source of the masses, this can be a good option if you are a content creator. You can easily find a video tutorial for this online.
Use A Third-Party NFT Art Generator
Websites like Nifty generator allow you to create NFT collections without any prior coding knowledge. You can base your tokens on ETH or SOL metadata. The process is relatively simple, upload your images, followed by filling out the metadata, and place the order for as many layers as you want. You can also assign 'rarity,' which will determine how rare each variant/trait will be. 
App-based Minting
Lazy minting apps allow you to generate artwork and upload it directly to marketplaces. You can set a date or mint conditionally, i.e., when a buyer wants to purchase your artwork. 
Social Media NFT Converters 
Much like how Jack Dorsey sold his tweets for millions of dollars, you can turn your social media posts into NFTs. A tweet, a Facebook post, an Instagram post, etc., everything can be an NFT.   
Some popular platforms which will help you convey social media posts into NFTs include 
Melon

iNFTsta

BlogtoNFT

CocoNFT
Thanks for reading. Hope your art earns the attention it deserves!