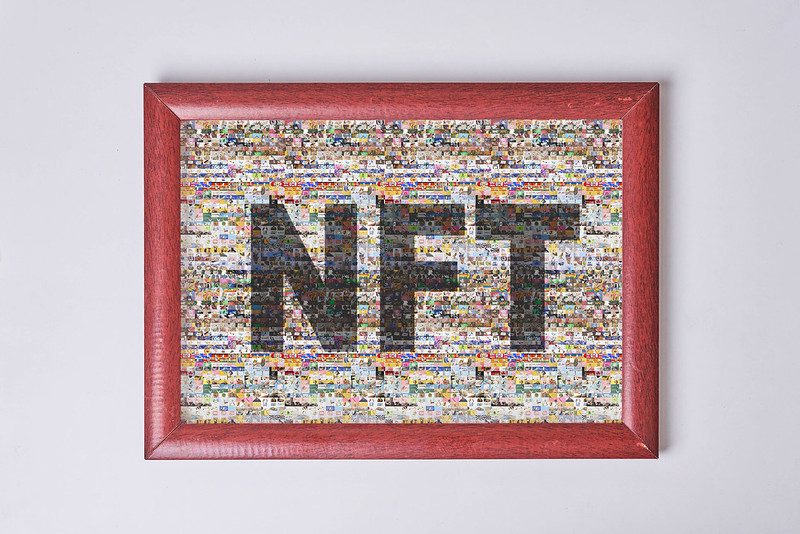 As Web 3.0 rolls towards broader masses, NFTs and crypto-based assets have started becoming exponentially popular. While you can invest any time and hold for a long term to gain profits, getting in early has two main benefits: 
The ability to buy undervalued coins 

You can acquire more coins and sell them post-release for bigger profits.
In this post, we will be walking you through a brief guide on how to get NFT drops. By the end, you would have learned: 
How to buy NFTs

Places to buy NFTs

Tips to avoid scams 

Exclusive token recommendations! 
Here's How to Find NFT Drops
NFT drop refers to releasing a non-fungible token that happens on a pre-set date and time. They are also known as 'promo NFTs'. 
Quite often, many mainstream organizations drop their NFTs and reveal info regarding the venue just to see if there is any demand for that NFT or not. They upscale their website bandwidth and capacity, especially for this, and always hope that their projects soar up in value after the launch. 
Be it NFT creators, art collectors, or enthusiasts who have an interest in digital commodities, they all like to take part in drops so as to mint these undervalued assets. 
Why Should I be Early? 
If you are early on an NFT drop, then it is likely that you have purchased that NFT at a heavily discounted rate, which makes it highly likely that you will amass profits later on when you sell it. 
The releases on such events are usually limited, and each individual only gets to mint a certain amount in a single transaction. However, as more and more artists join the bandwagon of this world, these events have become quite common. Being early will also help you realize and understand the principal and work structure of a project before you begin to invest in it. 
Buying NFTs: Step-by-Step Guide 
So now that you have realized the potential these drops carry, it's time for you to learn how to find and store them. Here is a guide that will tell you everything! 
Finding A Promising NFT Collection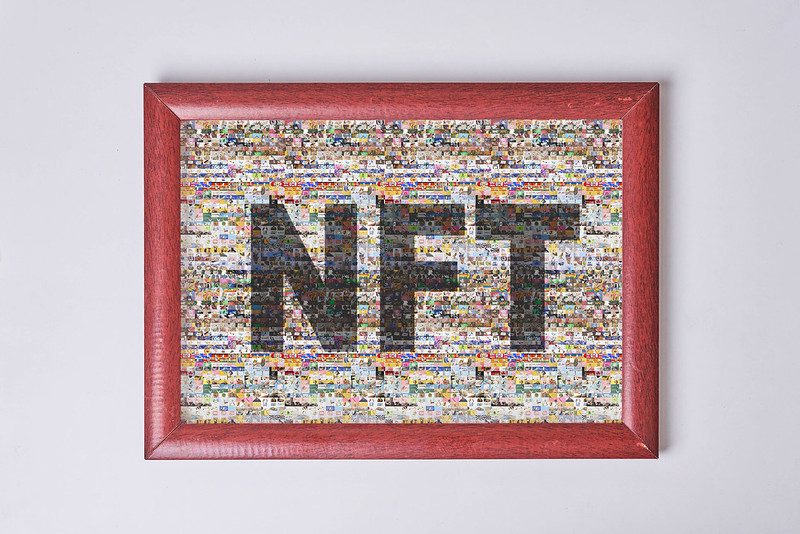 Finding info about a god drop is just half the battle won; the real challenge is to participate in an airdrop. Check out the following spaces to find some good drops: 
Platform-specific NFT communities which are typically present on Discord, Twitter, Reddit, Telegram, and

news sites

NFT market like Open-sea and drop calendar sites such as

NFTcalendar.io

and

NFTEvening
When you find a good brand, notice the public perception and learn about the creators to verify credibility. Their history, roadmap, and active participation are 3 main things you should check. 
Have A Metamask Wallet 
Once you have finalized a project to invest in, it is now time to log into the blockchain your token is based on. Ethereum is the most popular option here. You will need some Ethereum in your account and a wallet that lets you make transactions and store them. 
Metamask is one such option, but you can go with any wallet of your liking. Log in, save your key, and you are set. Polygon, a layer 2 scaling solution that offers lower gas rates and quicker transactions, may also be utilized with Metamask to integrate with Ethereum.
Filling in Some ETH
When making a transaction on the Ethereum network, you will have to pay gas fees which vary greatly depending upon how congested the network is. It can range from anywhere between $10 to $300. Send a certain amount of ETH into your metamask wallet through P2P or by using your public address. 
Auction Time! 
Now that you have loaded some ETH into your bank, it is now time for you to acquire the NFT. Head over to the project's website and log in using your metamask wallet to join the airdrop. Everything works on a first come- first serve basis in an airdrop. 
Another thing to keep in mind is that most artworks will have a certain selling limit so that they remain exclusive. Some common types of auctions include English auctions, Dutch auctions, and open edition drops. 
Last-Minute Checks 
Before you hit the transfer button, check everything so that you are not scammed. Go for drops that fall within your budget, and do not fall prey to FOMO. With thousands of drops being hosted each week, you can easily get another opportunity later. Overpaying due to pressure or rush is a big no if you want to make a profit out of your investment. 
Once you have made a purchase, you will then see that particular artwork in your collection. You can now store or re-list that drop for as long as you like. 
Best Places to Find Free NFT Drops 
As mentioned above, following different project-based pages on social media platforms is a good way to stay informed about upcoming drops. Here are a few more tried and tested ways via which you can mint in some good drops.

Discord
This is a place where such communities are highly active. Most discord channels also have dedicated channels to notify users about upcoming NFT drops. Some good channels include: 
Atomic Hub Discord

Topps NFT Discord

VeeFriends

Wax BlockChain Discord
NFT Calendar 
As the name suggests, NFTcalendar.io is a blog dedicated to keeping track of forthcoming NFT releases. The following blockchains are the primary ones: 
Ethereum

FLOW 

Theta 

Avax Network 

Solana

Binance 

Polygon

Cardano
They also verify the NFT projects that have been submitted. Last but not least, this calendar provides a brief synopsis of what to anticipate from a particular NFT collection and where to find it online. 
Wall Street Bets (Reddit)
Reddit is the one-stop destination if you want to know about potential drops. Wall Street Bets is a highly credible page that caters to investing techniques and the financial sector. You can read and learn by following the various discussion forums and also express your views if you feel like it. 
Furthermore, Wall Street Bets has its own NFT collection too! 
Tips for Early Investors
With hundreds of new projects spawning every other day, it is highly imperative that you do not follow the herd and make an informed call when investing. Whether you are in this 'only for the money' or are someone who enjoys digital art, here are some tips that you must keep in mind before you buy NFTs: 
Team Expertise Matters 
When looking at a particular project, you will find two types of developers, one who have showcased their identity and others who want to be completely anonymous. That said, while a team with credible names on top seems promising, it doesn't mean that you should completely disregard those who haven't revealed their identity. 
The key here is to focus on their credibility, accomplishments, and future plans rather than their status in the market. For instance, even the Bored Ape Yacht Club (BAYC) had not revealed their identity until recently, when they had to do it against their will. 
Community Enthusiasm
One of the many reasons for the popularity of any fungible token is the community behind it. For instance, you might see members of BAYC wearing their capes and proudly showing off their display pictures as a sign of support for their club. This tells us that their members are doing their level best to keep the audiences hooked up. 
Another place where you can track community participation is Discord. Look into their channels and see how active everyone is. There are many projects whose heads are actively involved in conversions, and there are many that simply use bots to run things. 
Look for the quality of questions asked and the conversations being made in a particular community to get an idea of the kind of people you will be indulging with. 
Artwork Uniqueness
You might know how different variations of the same artwork lead to gigantic shifts in price. Aside from uniqueness, the artwork should also be recognizable. BAYC recently launched the Mutant Ape Yacht Club, which became extremely popular simply due to the fact that it was popular. 
One kind of NFT art may not be liked by everyone, though. Coders and gaming enthusiasts, for example, may be more drawn to CryptoPunks. Another area where you can earn profits is meme-based projects. While all of them may not be successful, memes that are liked by the crowd have solid growth potential. 
Lastly, if the artwork is exclusive and known by only a select few in the community, that might be an indicator of a potential gold mine. If lots of people are interested in a project, most will most likely want to sell it for profit and re-list it. 
Study Their Roadmap 
Future projections are the primary indicator of how considerate everyone is about a particular token and its sustainability. Read about the promises they have made and verify if everything on their timeline is going on track or is constantly delayed. Massive promises in short timeframes are a red flag since good projects always grow steadily and have achievable goals. 
You can also visit the website of a particular NFT you are interested in and judge them based on the kind of visuals and efforts the team has put in making their page look presentable. 
Stay Away from Drop Scams
Due to the increased engagement rates, NFT space is also targeted by scammers and hackers. As a new investor, when you sign up for different newsletters, join communities or attend events, you start getting DMs and emails. 
Most of them will have fake information about launches and try to bait you into taking an early entry in return for a small fee. Therefore, it is important that you verify all the sources and avoid filing forms that ask for the details of your NFT wallets.

All in all, carrying out your due diligence is a must if you have to make any investment. 
Frequently Asked Questions 
What are the Top 5 NFT Tokens Currently? 
Based on the current market cap in April 2022, 5 largest NFT based tokens are: 
MANA (Decentraland)

AXS (Axie Infinity)

SAND (The Sandbox)

THETA (Theta Network)

APE (ApeCoin) 
What is the Most Expensive NFT Ever Sold? 
The NFT 'Merge' was introduced by a platform named Pak and sold for a whopping $91,806,519. It was sold in smaller units called 'mass' which allowed multiple collectors to take a piece of the pie. Each unit was priced at $575 at the beginning of the sale, where the price of tokens went up by $25 every 6 hours. 
How Do I Know if My NFT is Rare? 
Simply put, an NFT is rare if there aren't any duplicates of it. Typically, the rarity is determined by the exclusivity of its features. You can calculate the rarity based on the average rarity of characteristics.

As a seller, you should always put a fair rate when relisting an NFT in order to maintain a good reputation. Despite this, a rarer NFT is not always the costliest. It's the market value and desirability at the end that matters. 
Here are some tools that will help you assess the rarity of your NFT: 
HowRare.is

Rarity Sniper

Traitsniper

OpenSea rankings 
Final Verdict 
Investing in NFTs is a brand new horizon for many people, albeit the rapid popularity. If purchased right, these tokens could land you a huge profit. Just steer clear of the scams and do not invest in any projects that you do not believe in. 
All you need to do is add ETH to your metamask wallet to pay for the gas fee and enter a new NFT drop. The research might seem tedious in the beginning, but you can even set custom updates or join some verified alert-based communities to save time. 
Thorough research and constant tracking are key to earning in a fast-moving market. Lastly, never think that you missed out on all the early opportunities as there are thousands of drops each week. 
Happy investing!