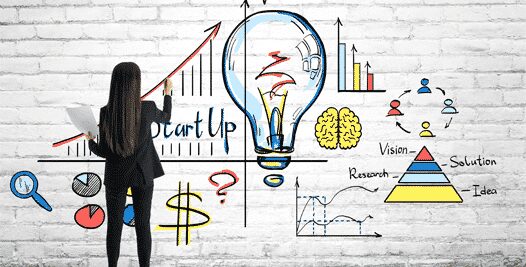 Successful Kickstarter marketing campaign steps
Successful Kickstarter marketing campaign steps
Kickstarter is a crowdfunding platform that provides entrepreneurs or inventors a way to have their ideas funded before they launch on the market. It makes it relatively easy to raise money through a Kickstarter marketing campaign.
However, most people who choose to launch on Kickstarter struggle with their Kickstarter marketing campaign and reaching the target audience. The majority of projects and ideas that are launched on Kickstarter fail to reach their goals, two thirds to be exact.
It is very difficult trying to capture the attention of people and drive them to your campaign. Therefore, to make a success of your campaign, you need to have a Kickstarter marketing campaign strategy that will help you reach your goals and exceed them.

Campaigns which exceed their funding goal have powerful marketing strategies behind them. A successful Kickstarter marketing campaign is something you can build to make sure your idea or invention is successful.
To have a successful marketing campaign for your Kickstarter project, you need to have a marketing strategy for both the pre-launch period and during your campaign.
In this blog article, we will give you the perfect framework to follow to have a successful Kickstarter marketing campaign.
Pre-launch Kickstarter marketing
As discussed above, the majority of campaigns on Kickstarter fail to reach their goal. The main reason they fail is that a lot of projects neglect their pre-launch preparations.
The pre-launch period of any campaign is vital, and a lot of time and effort should be spent here.
Images and video
Imagery and videos are more appealing than words nowadays. The average attention span for humans keeps declining, therefore, image and videos are one of the great ways to grab people's attention.
The video about your campaign has to be compelling. It is the perfect way to pitch your product, this is because it contains all the main elements needed, sight, sound and storytelling abilities.  
We recommend that the video should be HD and kept short, less than three minutes to be precise. Try and fit into four different story scenes and make sure the message is clear. You should also use both male and female voices in the video and upload it to as many social platforms as possible.
For the pictures of your project, you should have HD pictures and try and keep them natural, do not apply too much editing. Try and get as many pictures as possible and focus only on your project and story theme.
Images and videos have the highest level of engagement on the internet it, so if you can perfect them, you will most certainly grab attention.
Project description
Your Kickstarter project description should be focused on trying to encourage people to fund your project. The best project descriptions are full of benefits and show the difference that the project will have on the lives of customers. Furthermore, it should set you apart from your competitors.
You should clearly define how your project is different from others and why a backer should fund it.
Furthermore, you have many opportunities to apply formatting and adding media. Use the Bold, Underline, and Italic text formatting features to draw attention to specific elements of your campaign or key milestones.
Partnerships
You should compile a list of organizations, charities, companies, and influencers that are relevant to your campaign. Reach out to all of them individually with an email and follow up by sending another email on the day your project goes live.
If you get people to share your campaign on launch day, this will drive a lot of traffic to your Kickstarter page and increase the likelihood of your campaign reaching its target.
PR  

Press coverage about your campaign can make a huge difference to your overall results. Most campaigns only focus on pitching their projects to magazines, newspapers and television outlets. However, you should not only focus on the larger media outlets but try and reach to small and local ones.
Journalists from larger outlets tend to look for inspiration from smaller media outlets. Therefore, if you can get those smaller publications to cover your campaign, this will increase your chances of featuring on the larger media outlets.
Getting media coverage will definitely increase the number of backers on launch day. If you get a large number of backers on the first day,  Kickstarter will then promote your project on their website and add credibility to it.
Other useful pre-launch Kickstarter marketing campaign steps
You should create written content about your project and post them up on blog sites and different forums.
Research similar projects to yours that were successful with their campaign and try to find inspiration for them.
A successful implementation of the steps we provided above will most definitely increase the number of backers that will know about your project. You can have the most innovative product but without it reaching the right target audience, it will most likely not succeed. Therefore, all these pre-launch steps are vital for a successful Kickstarter campaign.
Launch Phase Kickstarter Marketing Campaign
Marketing during the launch phase of your campaign is just as important as the pre-launch phase. Marketing during this period will be aimed at adding more backers on top of the ones you managed to attract during your pre-launch period.
There are many ways of promoting your campaign, we are going to give you the hand-picked steps that we recommend on attracting as many backers as possible.
Facebook advertising
If you want to increase the number of people backing your campaign, you need to invest on Facebook advertising. Facebook has a huge number of active users, roughly around 1.79 billion active users around the world. Facebook advertising allows you to get very specific in terms of the people you want to reach.

If you find that your ad is not converting, try and test out different messages and images, be creative so you can catch people's attention.
Try and test out different ads and find out which one is converting the most because if you get it right, Facebook advertising can be one of the most important Kickstarter marketing steps that help you succeed.
As well as images, try and use video advertisments. Facebook video ads have very high engagement rate and can really capture the attention of the customers you are trying to reach.
Communications
During your launch phase, you will have to communicate with the people you reached out to before your project went live. A large number of people don't back on Kickstarter at the start of the project, they prefer to wait and see how the project is performing and then decide whether to back or not.
It is your duty to send those people regular updates and every time your project hits a key milestone. For example, if your project has reached 25,000 or 50,000 etc. This is a way to also remind people if they have forgotten about your project.
Finally keep posting about your project on as many websites as possible to increase awareness and encourage people to back your project.  Follow our recommended successful Kickstarter marketing campaign steps and you will have nothing to worry about.